German Scholarship Program for (future) nurses
You are a nurse or nursing student and can imagine to work in Germany or Austria in the future?
Then benefit from our German Scholarship Program!
Germany and Austria offer great employment opportunities for nurses:
Good salaries: P 90,000 - P 120,000 paid out net salary.
Much lower living expenses than for example in the US or UK, around P 40,000 with normal lifestyle.
High degree of personal freedom and good work-life balance.
Employee-friendly labor law: very stable jobs, no hire and fire, very good social security and health insurance system.
Family reunion: work permits also for spouses, permit of stay for spouses and children.
No minimum work experience required.
Learning German is the decisive entry ticket to Germany and Austria. go4more.School helps you with this.
We're no recruitment agency but work together with duly POEA-licensed Filipino recruitment agencies and their partner agencies and employers in Germany to facilitate your career path to Germany and Austria.
All partners have a clear "no fee policy" within the German Scholarship Program.
For inquiries: rb@go4more.school or +639171441397.
YOUR MODERN BLENDED LEARNING ADVANTAGES:
Learning at your own pace: in the classroom and at home.
Getting an excellent pronunciation through hundreds of video and audio materials from native speakers.
Effective training of all four language capabilities with plenty of interactive exercises: reading, writing, listening, and speaking.
Easy access online at any time via tablet, smartphone, laptop.
Motivating combination of self-learning with live teachers.
Development partnership with one of the leading German publishing houses for language courses.
Own international EdTech sister company with attached language school.
All courses are optimized for mobile learning via tablet and smartphone and work even with slower internet connection.
Modern state-of-the-art methodical-didactical concept.
Full transparency of the learning progress based on the scientific "visible learning" concept.
Rich method mix, gamification, partner and group exercises, quizzes, tests.
Completely suitable for self-learning.
Our Education Network: Universities, Review Centers, Hospitals
Our education network partners support your German language learning to make it as easy and smooth as possible for you.
Nursing students can learn German as elective subject in a specially equipped classroom at their university / college.
Our partner review centers offer our courses in connection with the preparatory classes for the board exam.
And our partner hospitals facilitate your German language learning in a suitable classroom after or before your shift.
Universities / colleges and hospitals which like to learn more about the Education Network please contact rb@go4more.school or +639171441397.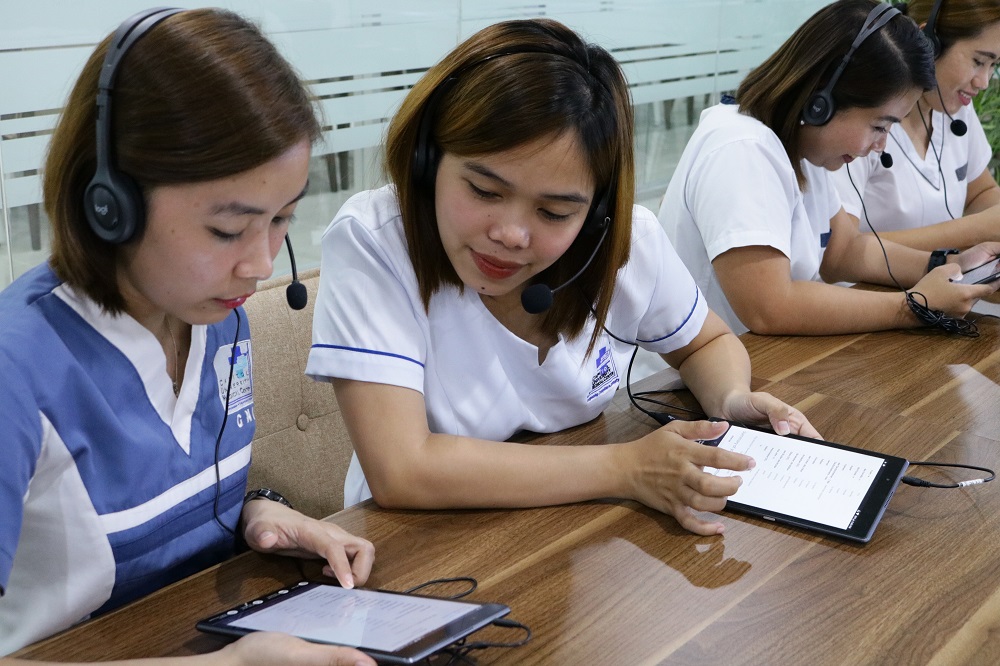 German A1 - B2 with special nursing language
A1 - B2
Leads to officially recognized German language levels B1 and B2.
No tuition and exam fees within the German Scholarship Program!
Log in here!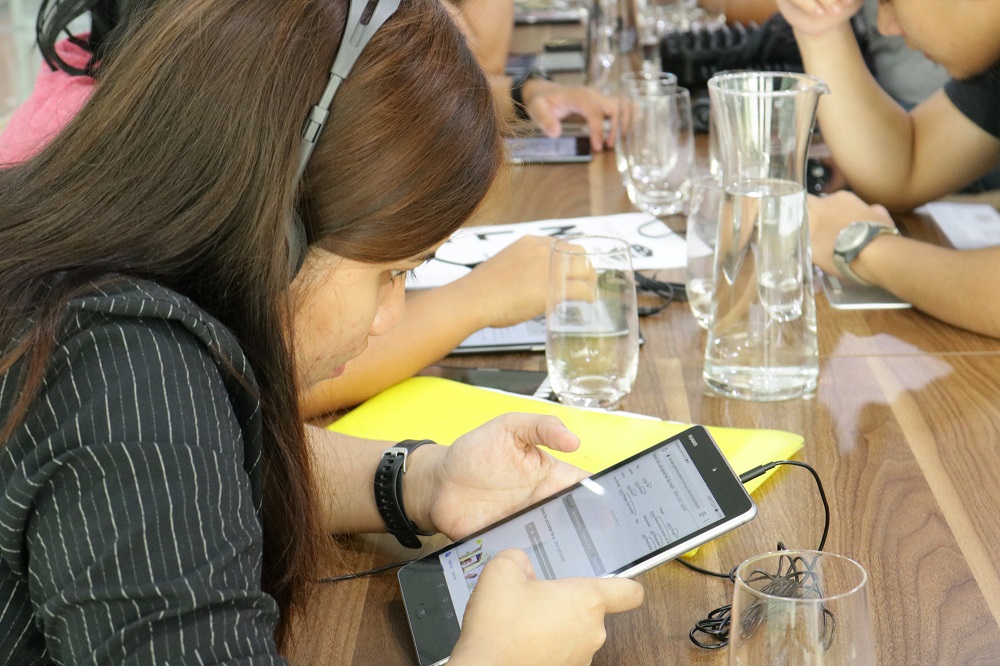 German A1 - B1 general language
A1 - B1
Leads to general B1 in German.
B2 with special nursing language can be continued in Germany.
Partner agencies will organize the free B2 language tuition in Germany.
Log in here!
Meet some of our teachers
German Program Representatives
HOW TO FIND US
go4more.School
Language Training Center
Alwana Business Park
(near MARCO Hotel)
Cugman, Cagayan de Oro City
9000, Philippines
Phone: +639171441397
E-mail: rb@go4more.school
HOW TO FIND US
go4more.School
Language Training Center
G/F Enzo Bldg.
399 Sen. Gil Puyat Ave.
Makati City, NCR
1209, Philippines
Phone: +639171441397
E-mail: rb@go4more.school
HOW TO FIND US
go4more.School
Language Training Center
Cebu-Mactan Campus
Blk. 67 Lot 1-2-3-4, Vistamar Subdivision
Maribago, Lapu-Lapu City, Cebu
Philippines
Phone: +639171441397
E-mail: rb@go4more.school